about our family -
Twenty-five years ago, I went ice-skating on a cold January evening. Just as I stepped onto the ice, a handsome guy came flying through the air and landed at my feet. No sooner than he hit the ice, he got up and started skating away. He mumbled an apology and flashed an embarrassed smile. And I noticed he was smiling just by looking in his eyes.
I had moved to St. Louis, Missouri from northern Ohio intending to stay for just one semester. I went skating weekly. As winter came to an end and the outdoor rink closed, that smiling skater asked for my phone number. And then my street address. And after taking me on a first date to a Lego display and saying goodnight at the door, he threw rocks at my bedroom window.
It seems we blinked our eyes and have gone from being a starry-eyed love struck couple to being middle-aged and having children who are occasionally starry-eyed themselves. Over the years, we added five of our own children to the two from my husband's first marriage. Our family circle broadened further by caring for an elderly parent in our home. Recently, we added both a son- and daughter-in-law.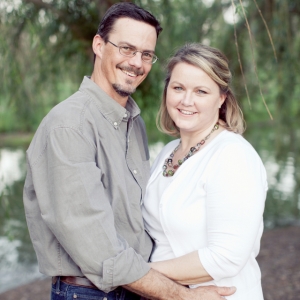 Our marriage and family life, like all of life I suppose, has been a rich mixture of sorrow and joy. As a couple, we've faced cancer, unemployment, and the work involved to be a blended family. But we've also shared private secrets, walks in the snow, and many trips back to the ice rink. As parents, we've faced major surgery on a newborn, drug addiction, and coping with a child's homosexuality. But we've also experienced graduations, weddings, and the amazing daily moments that come with homeschooling for eighteen years.
Song of Solomon 2:15 tells us to "Catch for us the foxes, the little foxes that ruin the vineyards, our vineyards that are in bloom." I've read in the vineyards of old, little foxes or jackals, would sneak in at night and rummage through the ripe grape harvest. Metaphorically, the "foxes" are the difficulties that can creep in and threaten the love relationship of a couple and a home.
I write here of the wonderful privilege, responsibility, and wrestle I face as I catch foxes – those things that might injure and destroy my home and the relationships I hold dear.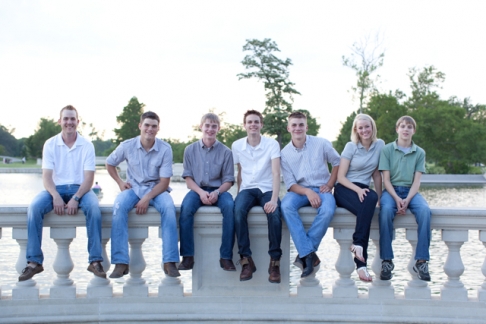 Our Children
about Kim -
I am a daughter of God, pursued by Him, humbled to be in relationship with Him. I've dedicated the last twenty-three years to being a stay-at-home mom, focused on loving my husband, and children. This jouney has included homeschooling our children from kindergarten through high school graduation. I have a Bachelor's Degree in Interdisciplinary Studies with concentrations in English, History, and Education, and a Certificate in Professional Writing from the University of Missouri – St. Louis. I am currently working on a Master's Degree in English. I have taught co-op classes in a variety of subjects from preschool to high school science and writing, and presented workshops at homeschool conferences. More information can be found in Services.