Submitted by kim on Tue, 02/18/2014 - 12:34 in Adoption, Nathaniel's Story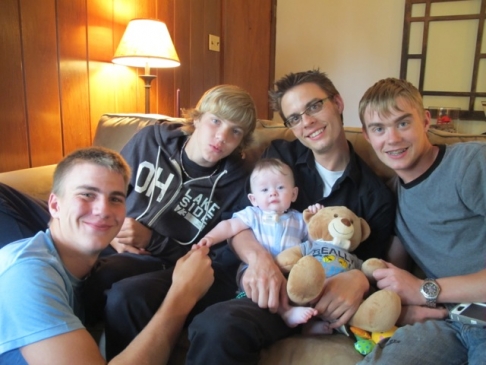 We welcomed Nathaniel home on July 31, 2013. In the chaos of putting away medical supplies and settling in with his private duty nurse, I forgot to take photos. I have a few of the brothers loving him on the couch. One of the new proud father.
Looking at the photos now, I remember being scared. He was here. I was mom. Everything I had learned during our three week transition from his foster family to our family had built up to this moment. Were we ready for our first night?