Submitted by kim on Sat, 04/07/2012 - 10:10 in Parenting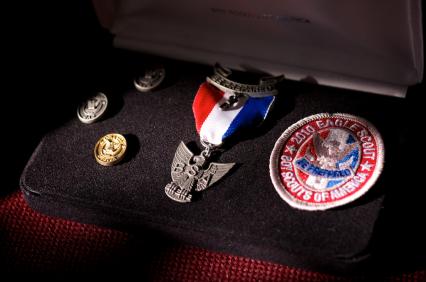 Two of our sons have attained the rank of Eagle Scout. We held our second Eagle Scout Court of Honor last weekend. I really enjoy planning these special moments of celebration for our family, and decided to put together a collection of ideas of what we've done. Be patient when downloading the PDF; it is a big file.
Guide to Planning an Eagle Scout Court of Honor.
I pray it helps in preparing for you son's special day!
Above photo and photos in the guide are courtesy of Focal Flame Photography.