Submitted by kim on Sun, 07/20/2014 - 22:50 in Parenting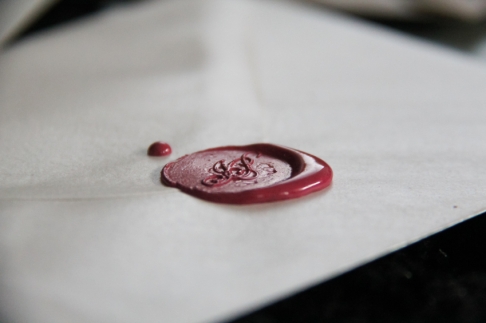 I met four heroes of the faith in church today: a woman slightly older than me, her husband, daughter, and son-in-law. They approached us purposefully walking down the aisle to our row, stuck out their hands, and introduced themselves. After we went through the formality of name exchanges, the woman said, "We came over to meet you because we learned this weekend we all have something in common." And then her voice quieted. It became inaudible as tears caught in her eyes and in her throat. Her daughter had to speak up and share our commonality: a second daughter living a homosexual lifestyle. They wanted to come meet us because they had heard we too wrestle with this issue in our family.
The younger woman continued in a whisper so quiet I begged her twice to repeat herself, "Yesterday, my sister married her partner." Tears streamed down her face.
A whisper. Christian families of gay and lesbian individuals are compelled to speak of these things in whispers because we are never quite sure of the words that might be lurking on the hearing side of that confession.
"Did you attend the wedding?" I asked; formality dropped instantly.
Yes. The parents traveled a great distance to attend their daughter's wedding to another woman. An action that can and probably will be interpreted many ways based on the judger's guiding principle. Mine is love.
These four standing in front of me are heroes of love weeping because the reality of loving their Savior and loving their daughter and sister is messy and I know our Christian culture has abandoned them in that pain and stained place. Everyone has an opinion, a position, a bible verse, and a word of advice of what they would do if their child were gay or lesbian or bi or transgender. Few know the daily grappling. Few know the whispering. Or the loneliness. We first learned of the loneliness after hanging a photo of our son and his partner on our living room wall amongst our other children's photos. Long time friends have never returned to our home. Perhaps sin is too obvious here. Perhaps our family photos are real and cause their children to ask too many questions.
So we learn we must whisper of our love for our child.
Tears filled my eyes standing in the church aisle. Though we just met, I know this family's struggle intimately. I know they did not start thinking about this wedding day just when their daughter announced her engagement. Or when the state legislature voted to allow same sex marriage. No. Christian parents and siblings of gay and lesbian individuals start thinking about the wedding day very early in understanding their child's or brother's or sister's sexual orientation. Maybe even the first day they learn the truth. Because this day is not about policy but a person we love. It is not the topic of a Sunday sermon but our family story. Will my child want to marry? Will I go to the wedding? Will my sister ask me to stand up beside her as a bridesmaid? What will my friends think? Who will be whispering the morning after those photos hit Instagram and Facebook?
The service started. We sorted out how we might cross paths again. Because always the call to love is a journey and what lovers need is the comradery of other broken hearted traveling the road towards grace. We all need grace when caught painfully between God's holiness and our human depravity.