Submitted by kim on Wed, 09/01/2010 - 14:10 in Homemaking, Marriage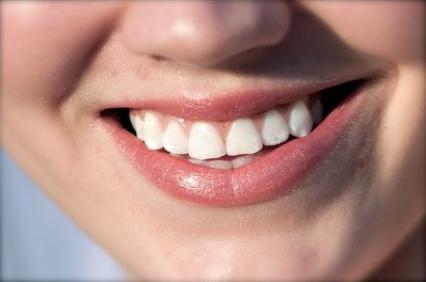 Years ago on a frosty winter night I found myself at a table for four in a the cozy little house that had been converted to a restaurant. My date had arranged the evening so I could meet his best friend, Andi. What I didn't know prior to sitting at the table was that Andi was female, and she was married to Dave.
My relationship with my date didn't last. But at the time, I really liked him. So I was intrigued by Andi. Obviously, there was something about her that was like-able if she had earned the status of best friend to a guy!
I spent the evening watching her. Something about her has stayed with me for decades. Andi smiled at Dave constantly.
She watched him when he spoke, even if he was looking at others. Whenever Dave's head turned towards Andi, she met his glance with a smile. A warm-your-heart-"I-am-so-in-love-with-you" kind of smile. It was simply powerful.
Recently, I observed another woman who knew the power of her smile to encourage her husband.
I was attending a lecture by Bill Bridges, a Los Angeles screen writer, on the topic of story telling. Bill was an enchanting speaker, interweaving stories for us as he instructed on the art of storytelling.
He paced the floor in front of the crowd and engaged the audience to the point that made me anticipate the next time he walked to my side of the room. Once, when he was walking away, my head scanned the rows around me to see expressions of others and if they were enjoying the talk as much as I.
One woman caught my eye. She was smiling..... constantly. And then I noticed something else. As Mr. Bridges scanned his audience, he always included a momentary pause to look at this woman. And she kept smiling. When he told a joke, he looked at her first. Occasionally a slight nod would accompany her smile. You could visually see him relax in response to her cues.
After the lecture, as the crowd made their way toward the speaker, I headed toward the woman.
"How long have you and Mr. Bridges been married," I asked, taking a wild guess this smiling gem was Bridges' wife. She smiled even more.
"Fifteen years," she replied.Our eyes exchanged volumes of common sentiment, each of us knowing the richness of life when you've been in love for a length of time.
"Your husband is an excellent speaker." I broke the silence. "And your smile seems like a constant encouragement to him." She blushed and mumbled a thank you.
The years when my husband served as worship leader for our church, I was able to put Andi and Mrs. Bridge's simple lesson to use. Rich would often leave for church early, but usually ask, "Will you be there before I start?" What I heard him asking was, "Will you smile at me again this week?"
Want to encourage your husband today? Smile.