Submitted by kim on Wed, 09/25/2013 - 13:55 in Homeschooling, Parenting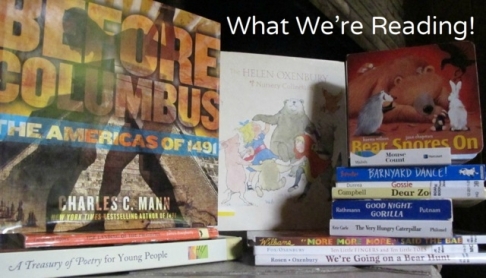 I love reading with my children. Here's a list of what I've been enjoying with them this month:
With Drummer and Dune Buggy for Writing:
Written Anything Good Lately? by Susan Allen
Since they are short, picture books are fantastic lesson starters with older children. After reading the book aloud, we each made a list of genres we would like to explore in our writing this year - one genre for each letter of the alphabet.
With Drummer: (9th grader - Our read aloud books tie into his history studies.)
With the Little One: