Submitted by kim on Thu, 06/21/2012 - 16:34 in Homemaking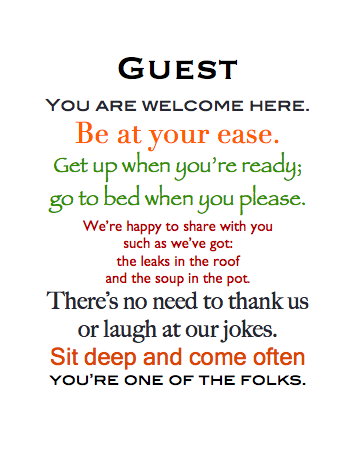 I'm visiting my brother and his family this week.
A framed print in the guest bathroom welcomes me every visit.
I've always loved the saying and decided this week to create something I could print and frame once I get home.
Maybe it will fit in your home too. Feel free to print the PDF.