Submitted by kim on Mon, 03/18/2013 - 08:59 in Homeschooling, Writing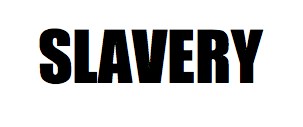 It's been a while since I've posted on teaching writing. Life is full. Caring for my home and family, homeschooling our two sons still at home, my graduate classes, and process of becoming foster-adoptive parents has me very busy. But I wanted to take a moment and share about some amazing work that has been going on in our writing community.
Our group has been working on I-Search papers since Christmas. I-Search papers are slightly different than typical research papers. They are usually written in first person and the format allows the student to describe the process of the research as a story.
The reason I selected I-Seach papers for our writing community is that by design I-Search papers place the student's primary focus on the research process not on the finished product. One of the learning goals for our community was that students would become aware of the world of knowledge beyond what they already know and experience what it means to follow a path into the unknown. I-Search papers do this beautifully.
As a homeschool teacher, I am far more interested in the skills my own children learn through the research process than I am in the finished product. The actual research paper goes in a file folder and is forgotten in weeks. However, my students will take the skills he or she learned by doing the I-Search research project into his next project and hopefully into his or her life.
What skills are developed in an I-Search paper?
The ability to read difficult things.
The ability to develop and sustain a line of inquiry.
The ability to bring critical thinking, evaluation, and analysis to bear on varying sources.
The ability to enter into a conversation he or she has not been a part.
The ability to reflect, integrate, and articulate his or her position in response to readings.
I asked students in the writing community to center their topics on the theme of slavery or human trafficking. If you know me very well at all, you know issues of social justice are important to me. Everyone in the community completed some preliminary writing assignments based on reading the book Chains by Laurie Halse Anderson. Then students jumped into topics of personal interest.
Yesterday afternoon, writing community families gathered and each student shared a five-minute presentation on their research. Topics included:
The Diamond Industry
Music of the Oppressed
Civil Rights Era
Oppression of Native American Indians
The Lord's Resistance Army
Child Soldiers
National Monuments Built by Slaves
How My Life Contributes to Modern Day Slavery
Life Stories of Freed Slaves
I'll share more tomorrow on how yesterday's presentations went and some follow up thoughts on the amazing potential of I-Search Papers.