Submitted by kim on Sun, 07/21/2013 - 14:55 in Homeschooling, Writing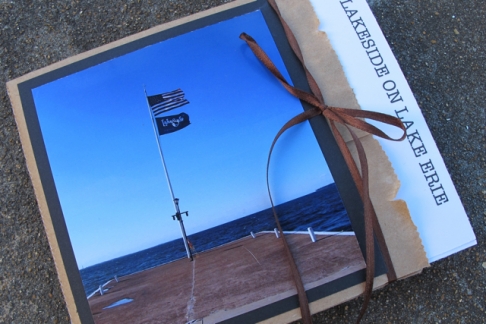 I grew up as a year around resident in Lakeside, Ohio. It is one of the few existing Chautauqua in the United States and the unique setting definetly shaped who I am today. Reflections of experiencing Lakeside, both as a summer and winter resident in my childhood and as a returning vacationer, has filled many journals.
This summer I'm privileged to be a visiting artist at Lakeside Rhine Center, teaching a class on vacation journaling. Students will have the opportunity to make their own paper bag journal. Super excited to meet my class tomorrow and start sharing my enjoyment in both writing and Lakeside!
These simple journals would also be a wonderful homeschool activity for history or science themes!