Submitted by kim on Tue, 02/26/2013 - 11:20 in Homeschooling, Writing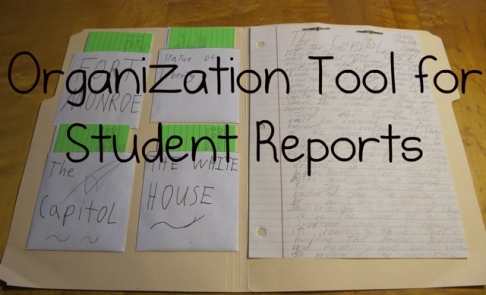 One of the parents in our Write Next To Me Writing Community shared an organizational idea for the reports we're working on. My son tweaked the idea creating a great tool to keep all his notecards and papers in order.
I was so impressed! Every teacher and parent needs to see this amamzingly simple idea that requires NO trips to the craft or office supply store!
He started with a file folder.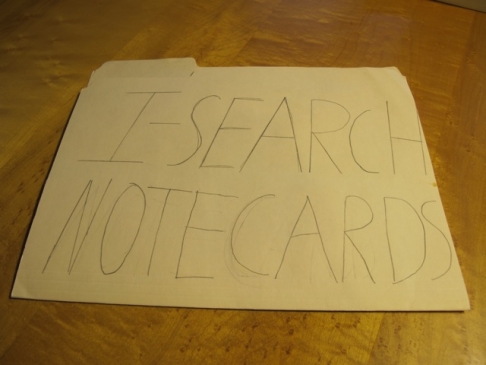 Next, he sealed four envelopes, cut the top third off of each, and glued them inside the folder. He labled each envelope with a body paragarph topic and stashed his notecards.
By the way - colored notecards contain information that will be used in more than one place in his report. For example, construction dates for each location he's writing about will be used in his report paragraphs and also in a timeline.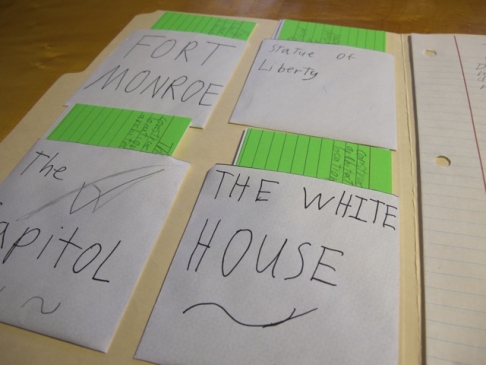 Using a hole punch and brads, he attached all his prewriting and printed jounal articles on the right side of the folder.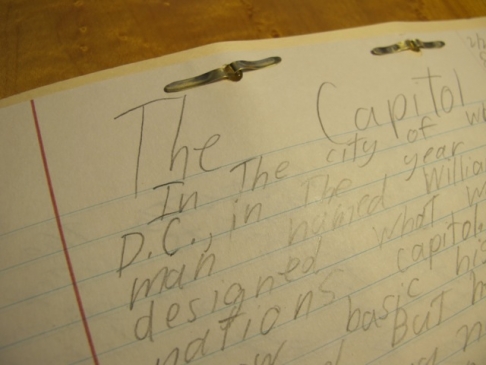 Ta-da! Isn't it great?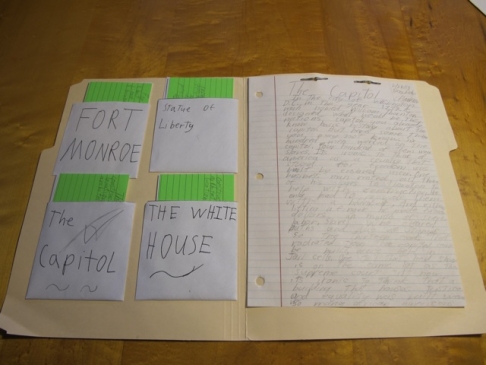 So delighted to see my son take ownership of the writing process!