Submitted by kim on Tue, 05/29/2012 - 08:58 in Homemaking, Recipes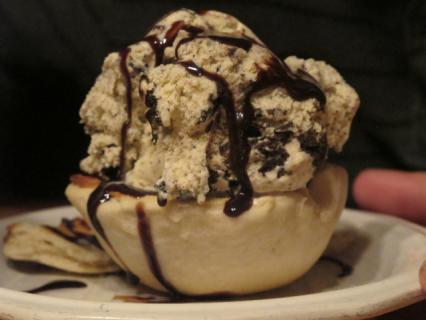 One of my goals over Memorial Day weekend was to make menus for the next two weeks and get the grocery shopping accomplished. With the chaos of finishing my college classes and out of town company at the house for celebrations, it felt great to plan for some normal days. I love party days, but I also like normal days, and making normal days feel like a party.
I've seen posts on Pinterest for chocolate ice cream bowls.
Side note - Are you on Pinterest? I am addicted! Follow me here.
Those chocolate bowls gave me an idea. I decided to try making cookie bowls this weekend.
Using my favorite cookie dough recipe, I cut large circles of dough. I used a bowl as my cookie cutter. After spaying the OUTSIDE of the muffin tin, I shaped the dough over the muffin cup.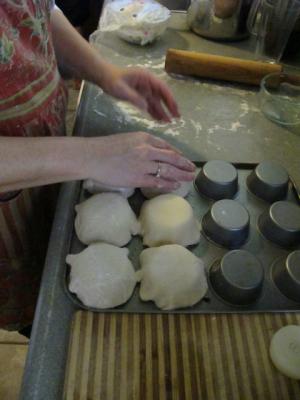 I baked the bowls for about 10 minutes at 350 degrees and removed the bowls from the muffin tin immediately to cool. A couple of them came out a little too brown, but the guys were good about it. We filled them with ice cream and chocolate sauce. Yum!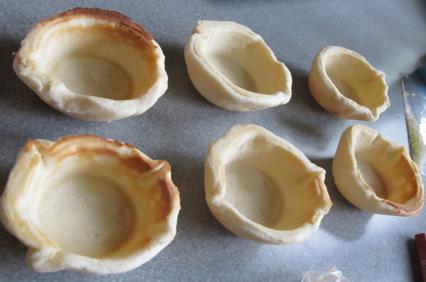 Kim's Cookie Dough
1 8oz cream cheese softened
1/2 tsp vanilla (or other flavor of your choice)
Mix cream cheese, butter and sugar until smooth. Add remaining ingredients. Cool for 30 minutes in refrigerator. Roll out cookie shapes. Bake 8-10 minutes at 350 degrees depending on cookie thickness.