Submitted by kim on Thu, 06/05/2014 - 15:07 in Character Building, Lessons for Mom
This is happening.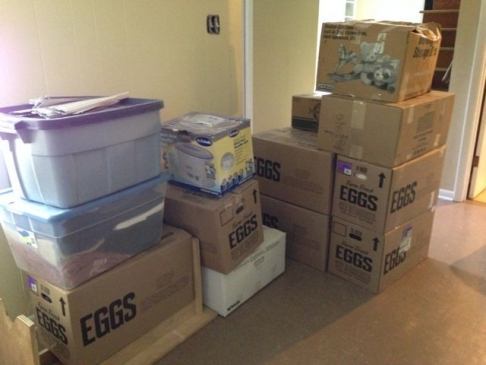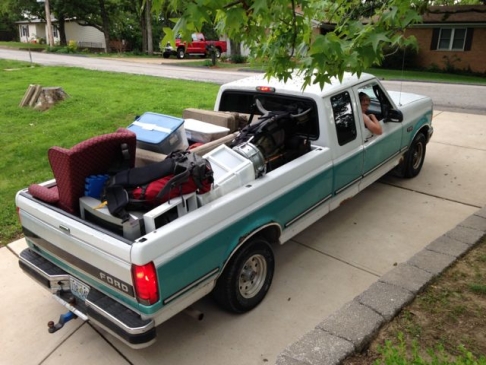 We are packing boxes. Loading trucks. Storing belongings. Planning to move.
If you search for a 2,200 square foot, four bedroom home in the St Louis area on real estate listings, you might find my home. My kitchen counter and my closets and that spot on the couch near the fireplace that I love to sit next to my husband. We are selling our home. It feels surprising even to me as I type the sentence.
It is the logical solution to a problem. I gave up a part time job recently. There are financial consequences of that decision. And while there are multiple ways to deal with those consequences, we take a path recognizing that my real job for twenty-five years has been at home caring for our family. The decision to be a stay-at-home mom was not a one-time decision made when I was in my early twenties. It is a continual decision that I recommit to over and over again despite growing children and the growing budget life brings. For our family at this time (not necessarily for all families or for all times) the right thing is to create more financial margin in our lives.
But there is another reason. A calling by God that influences how we want to live our lives. It marks this season as one of joy, not just loss.
We heard it first in a restaurant five years ago. We shared with a furloughing missionary that we were experiencing a general restlessness in our faith and in our suburban church and in our day-to-day practice of the Christian life. We attended church on Sundays. Enrolled in a weekly bible study. Volunteered with church ministries that served other members. Made weekend faith building retreats and week long summer camps a priority for our children. But in between these Christian activities, we were pursuing the same American Dream as our non-Christian friends and neighbors minus their swearing and their excessively self-indulgent toys, and their tattooed children. We expressed frustration to our friend. We felt caught in a life that now did not satisfy. We wanted more. More seeing God at work. More vulnerability. More opportunity to love. His response changed the course of our lives, "Find where God is working in St. Louis and get involved."
A child led the way. A daughter. A summer. A city. An internship. The widows, the orphans, the poor, the prostitutes, the immigrants - all were being loved. We saw God at work. And despite being middle aged, we wanted to feel again the fresh faith that comes from the sacrificial service that contemporary Western Christianity reserves for teen mission trips. We continued to be changed as we participated in caring for the marginalized in our city. Being a part of what God is doing in St. Louis makes us want even more.
Selling our home is just the next step in saying yes to God. It is scary. There are many unknowns. We do know from experience that saying yes to God always seems to increase trials and suffering and make us completely dependent on Him showing up and fulfilling His promises. But as much as we love this house and love the idea of living comfortably isolated from seeing human need, we love a new location more. That corner where the marginalized are found easily. Where sacrificial love is demanded daily. Where trials intersect God showing up. That is the corner where we are looking to buy our next house.